The DXQ brand homogenizes our naming system for digital products across all business units. Standardizing the names gives structure to our portfolio and makes it easier for our customers to browse our extensive offering. The system is also flexible enough to cope with future products. DXQ stands for Dürr's digital intelligence and represents our distinctive competence in the digitalization of manufacturing processes.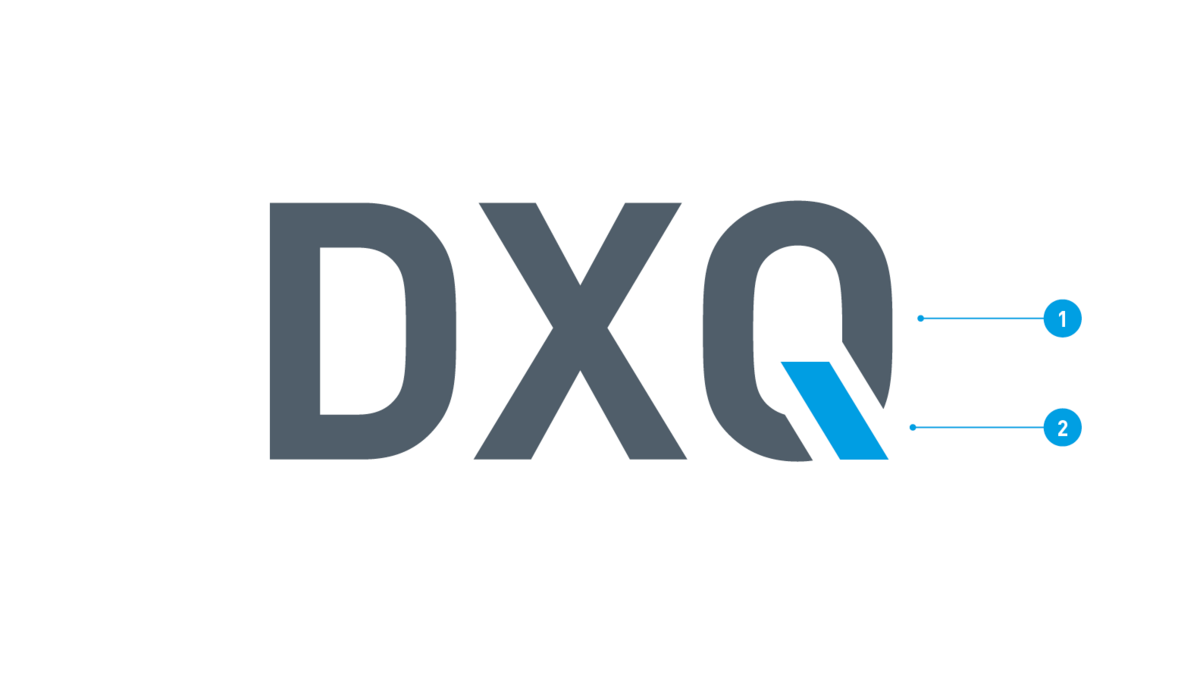 Components of the wordmark – DXQ product group for use as a standalone wordmark. The topic of digitalization is underscored by the accent color Digital Light Blue.
Wordmark: DIN Pro Bold, uppercase, Dark Gray
Tail: DIN Pro Regular, Digital Light Blue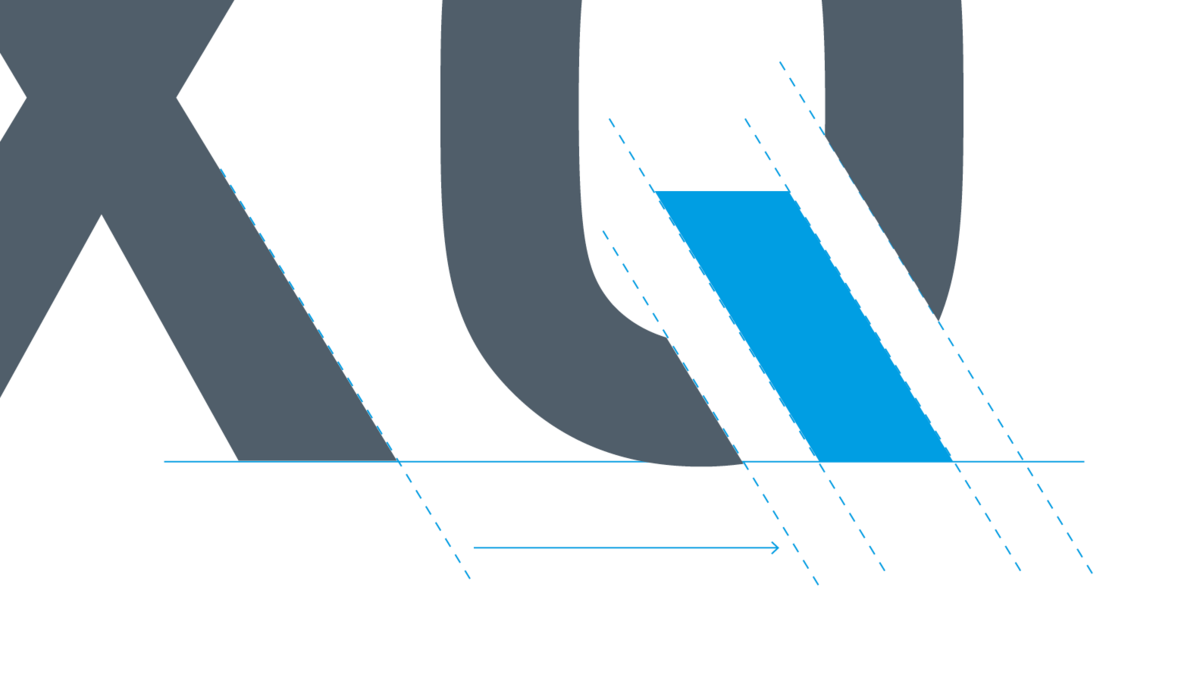 Parallel construction – The tail of the Q is derived from the tail of the X.
Gradings of DXQ: Standalone DXQ wordmark (A), DXQ wordmark with claim (B), DXQ wordmark with product group (C), text for individual product (D). Variants A to C are available from the download area (> Downloads) in image files that can be individually positioned. The image files must not be used in body text. Specific products (D) must only appear in text form.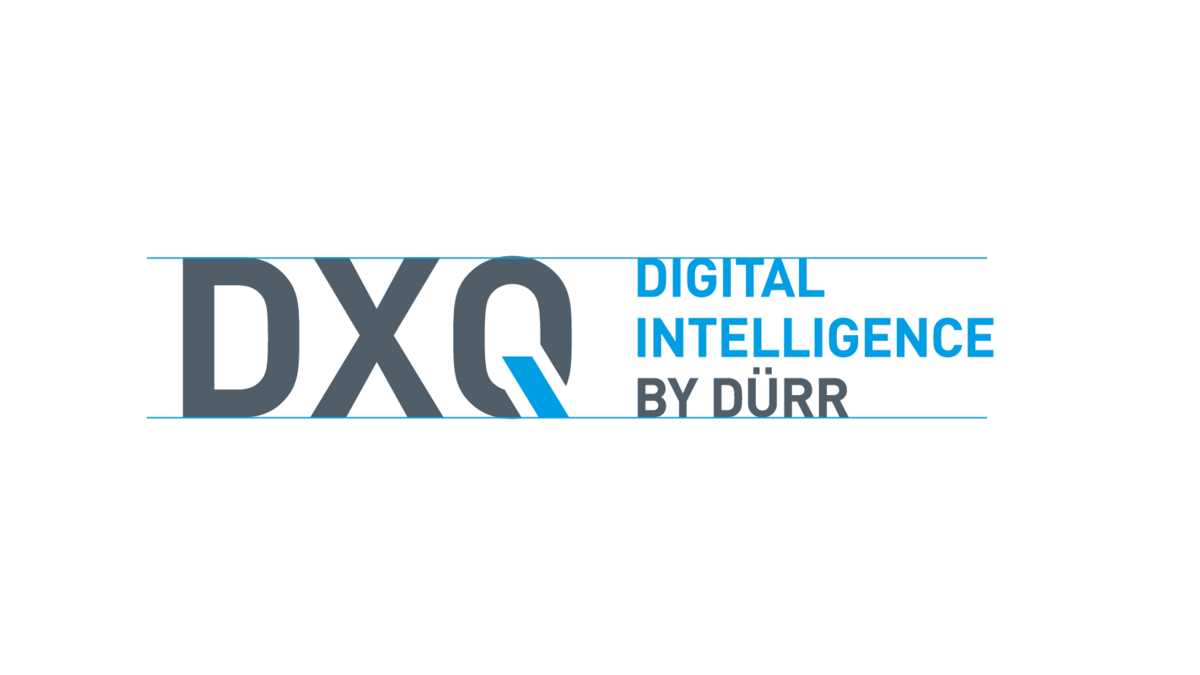 DXQ claim – The top and bottom edges of the claim and wordmark are in line with each other. The claim is consistently formatted on three lines. On the third line, the text color changes from Digital Light Blue to Basic Gray.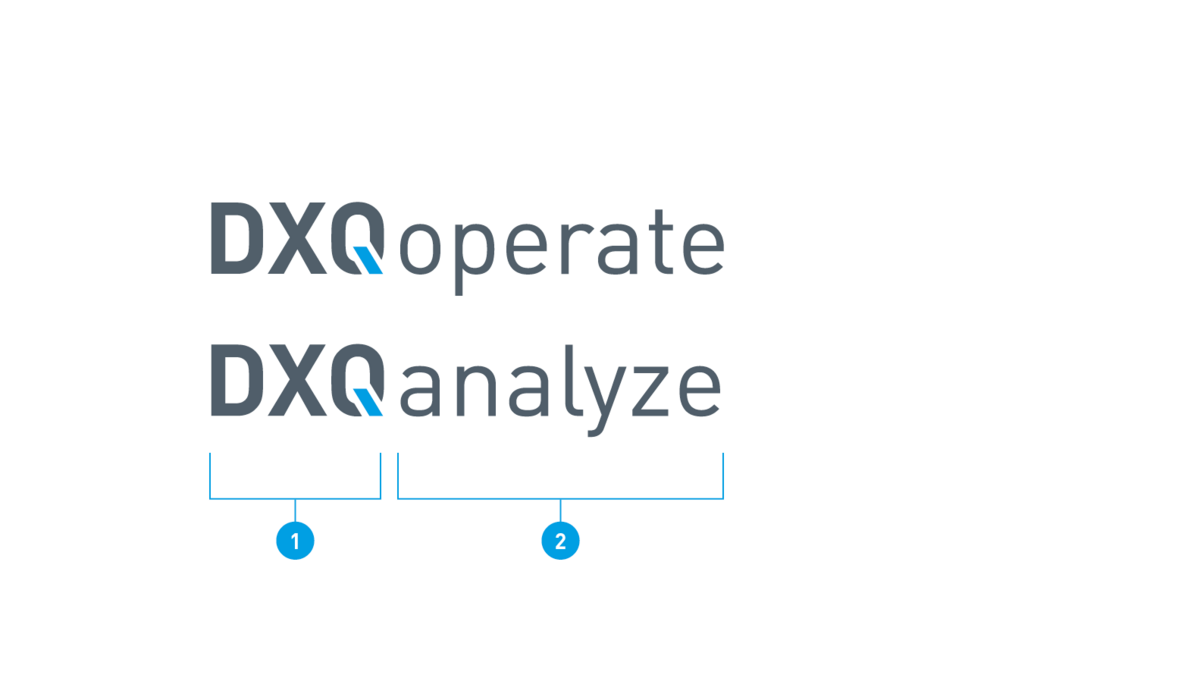 Example application – Wordmark as a combination of DXQ brand and product group
Brand: DIN Pro Bold, uppercase
Product group: DIN Pro Regular, lowercase (exceptions are possible)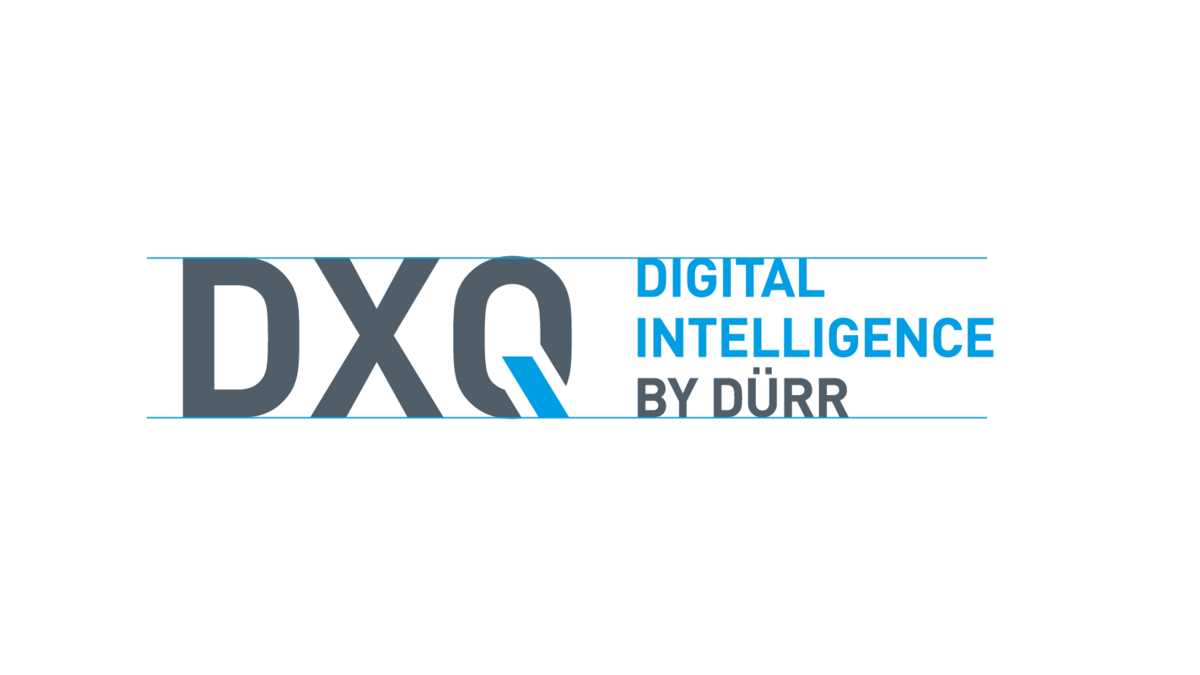 Wordmark with claim – Positive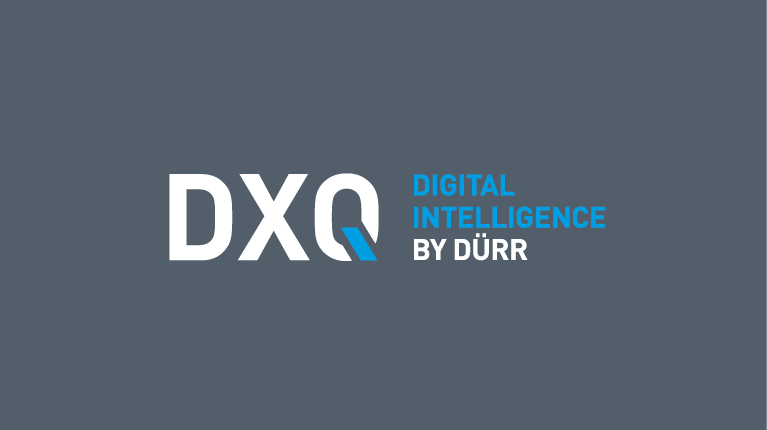 Wordmark with claim – Negative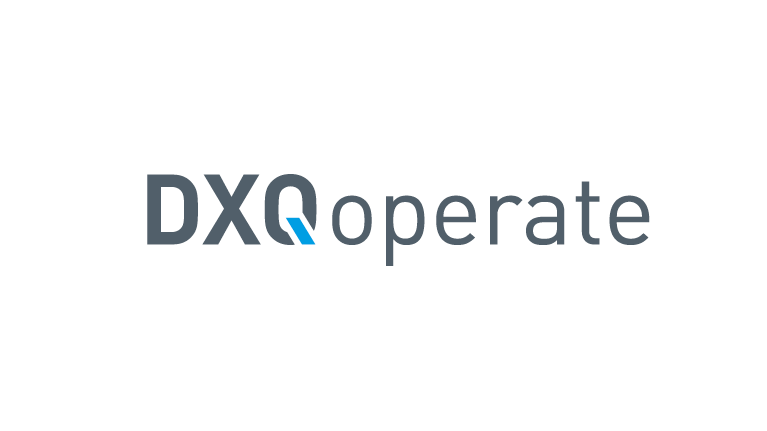 Wordmark with product group – Positive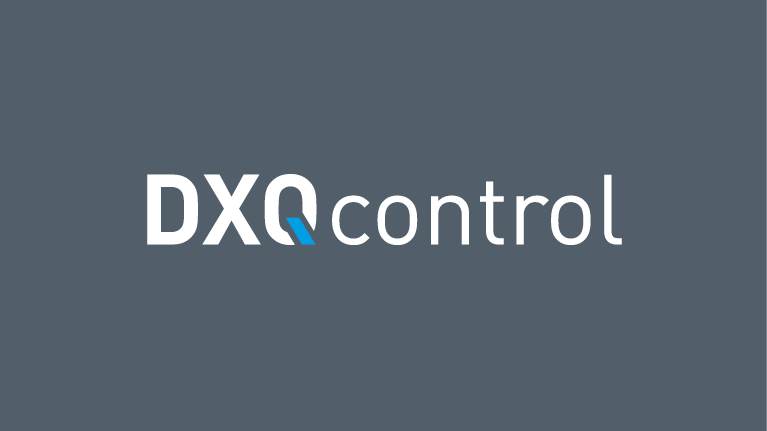 Wordmark with product group – Negative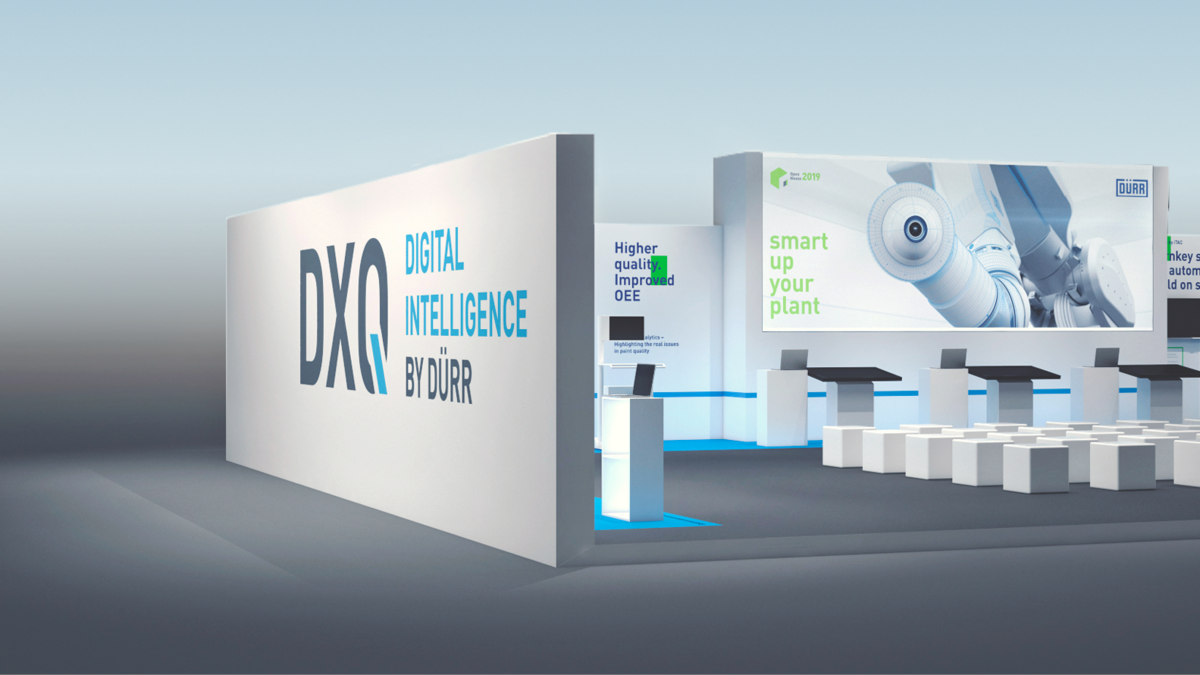 Example application on convention display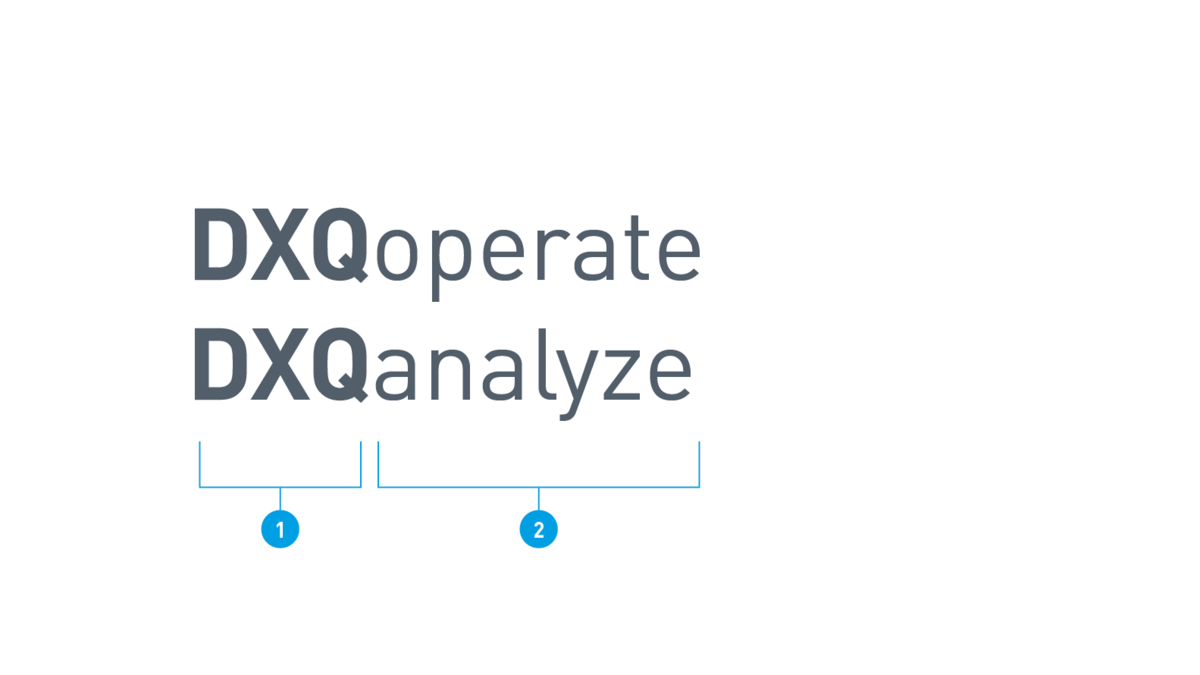 Example application in texts – Within texts, DXQ is formatted as text, but the change in formatting from Bold to Regular is retained.
Brand: DIN Pro Bold, uppercase
Product group: DIN Pro Regular, lowercase (exceptions are possible)
DXQ product names used in text – The change from Bold to Regular is also retained within a text format, regardless of the basic formatting. The color of the product name matches the specified text color. In the example:
Headline: Text color Basic Blue
Introduction: Text color Dark Gray
Copy: Text color Dark Gray